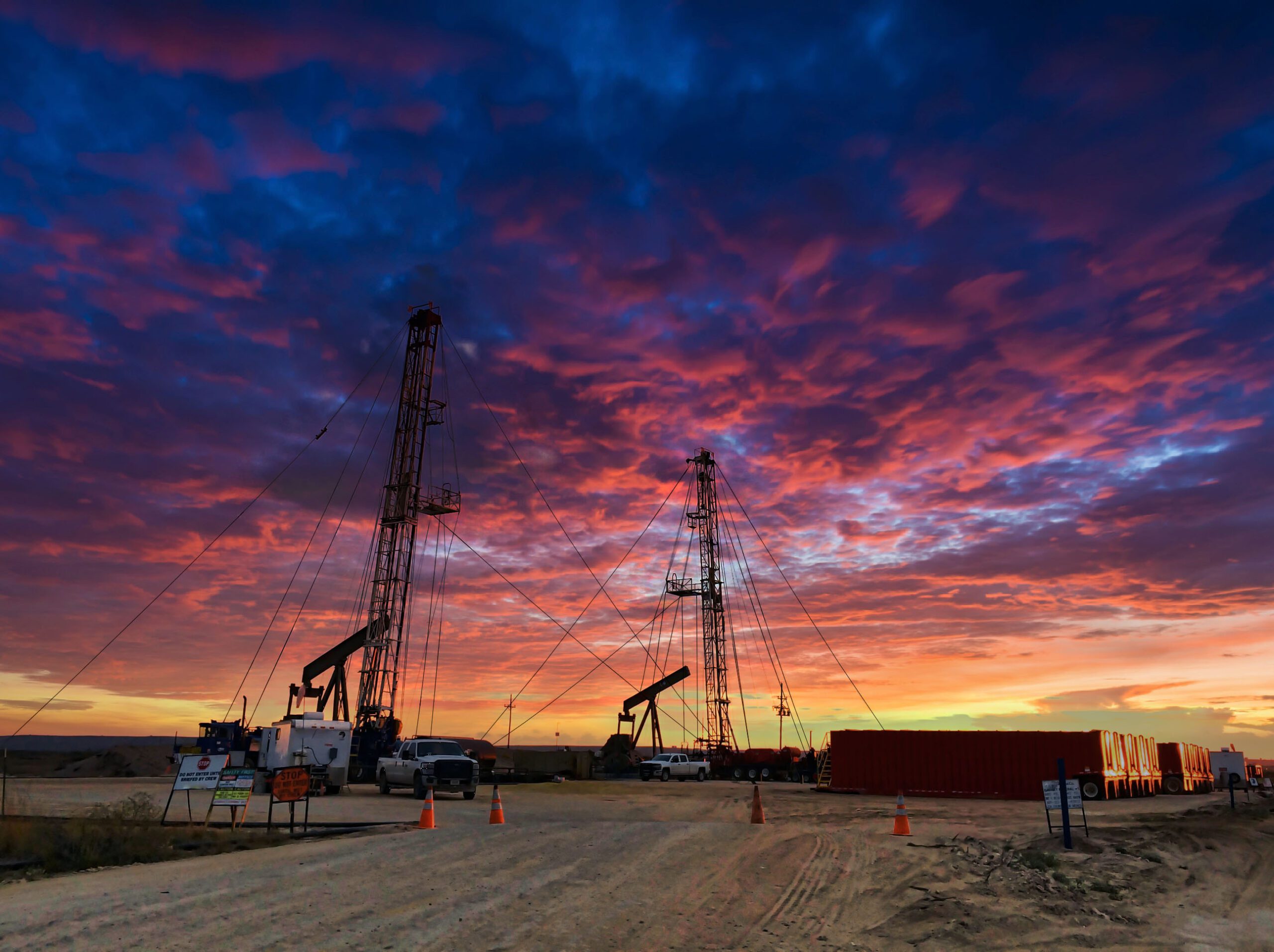 Get a lead generating online strategy that compliments your word-of-mouth marketing style
When it comes to traditional versus digital marketing, it doesn't have to be one or the other. In the oil and gas industry, you can use both marketing styles hand in hand to gain market share and stand out against the competition.
At Definity Web, we focus on oil and gas organizations like yours that prioritize digital transformation while keeping true to their traditional roots.
When you work with us, you can get more leads, have meaningful conversations with them online and in person, and turn them into long-term customers.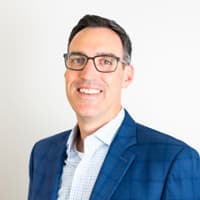 The Definity Web team's level of professionalism, creativity, and responsiveness is second to none.
We completed a large project to a high degree of quality in a very compressed time frame. I could not be happier with the level of service and creativity support I received from Definity Web.
Eric is not a vendor, he is a partner; he is personally invested in my business.
- Mark Freeman
President of EnerCorp
Oil & Gas Digital Marketing Services
Here's how we help you reach your goals, increase your market share, and close more sales:
Getting consistent leads for your oil and gas organization starts online. Click the button below to learn how we can help you enhance your current marketing activities.
---
---
---
We make your oil and gas website conversion oriented. This means we use content and design to get your customers to book a meeting, download a resource, or give you a call. Plus, we build a system to feed those leads to your sales team so they can act on them, with all of the details like which web pages the prospect visited and their contact information.
---
Through search engine optimization (SEO), social media marketing, and more, we get your brand in front of your prospective customers. We also write thoughtful and innovative articles and blogs to showcase your expertise, so prospects know you're the leader in your field.
---
Your business is highly technical and complex. Do your customers know what you really do? We develop brand messaging that is simple and easy to understand. We translate your technical terminology into plain language that resonates with your target audience so they know you're the right business to help them with their problems.
---
Professional online presence
In this day and age, a website from 2008 won't cut it. But here's the thing — we don't just build pretty websites. We design and develop highly functional oil and gas websites that help you get more leads. But the website isn't your customer's endgame. We also figure out what actions your customers want to take next and how you can support them.
---
Your website and online marketing are only effective if they're connected to offline operations. We ensure that you have systems in place to intake, track, monitor, and follow up with your leads, like customer relationship management (CRM) software and email automation systems. And we teach your team to use them effectively, too.
---
---
Build a secure future for your business
We understand it can be frustrating trying to figure out oil and gas digital marketing on your own, especially in an industry that is still governed by an old-fashioned handshake-style of marketing. We're not the type of agency that tells you to change everything. We help you boost your marketing so you get more qualified leads that turn into sales.
Here's how we do it:
---
---
We have the resources of a large agency, but the flexibility of a small one:
---
We work with experts in design, development, seo,
copywriting
, and more, but we bring the personal touch of a small shop. This means we can complete projects in weeks, not months.
---
Our proven process is designed to get to the heart of the problem:
---
Our proprietary
Web Strategy Exploration™
process digs deep into who your audience is, why your current marketing isn't getting you leads, and what you can do to change it.
---
We build on your existing marketing activities:
---
You don't have to scrap decades of marketing knowledge. We show you how your existing processes can compliment new digital marketing activities to close sales faster.
---
We bring local Texan knowledge:
---
Texas born and bred, we have been around the oil and gas industry our whole lives. We treat your business like our own family, making sure you get the results you're looking for.
---
Let us empower you with the knowledge and expertise you need to make the right decisions for the future of your business.
Book a Free Strategy Call
---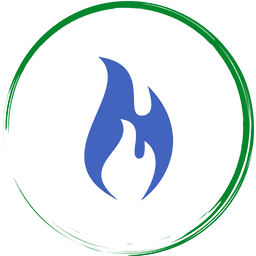 Working with the Definity Web team to redesign our website has been a very smooth and productive process.  Their web design and content strategy development process really captured the message we were trying to convey to our target audience within the oil and gas industry.
In fact, the Definity Web team was so effective that we landed a new service agreement with a multibillion dollar company within a couple months of the new website launch.
- STOQ, LLC
Operator Qualifications & Safety
Meet Eric Platt, owner of Definity Web
Definity Web was always Eric's calling.
Eric Platt is the owner and founder of Definity Web. He thrives on working with some of the biggest and best oil and gas companies in the industry, helping them actualize their marketing and sales goals.
In the beginning, Eric was Definity Web, handling all design, development, and marketing tasks on his own. As the company grew, Eric joined a powerful mastermind group to gain access to a number of other marketing professionals who he now partners with to provide his clients with the results they're after.
Outside of Definity Web, Eric is married to his wife Jennifer, a proud father of their four boys, and a follower of Jesus Christ. He's a perpetual learner with a passion for homesteading, liberty, and freedom.
Get in touch with Eric to learn more about how Definity Web can help your business get more leads online.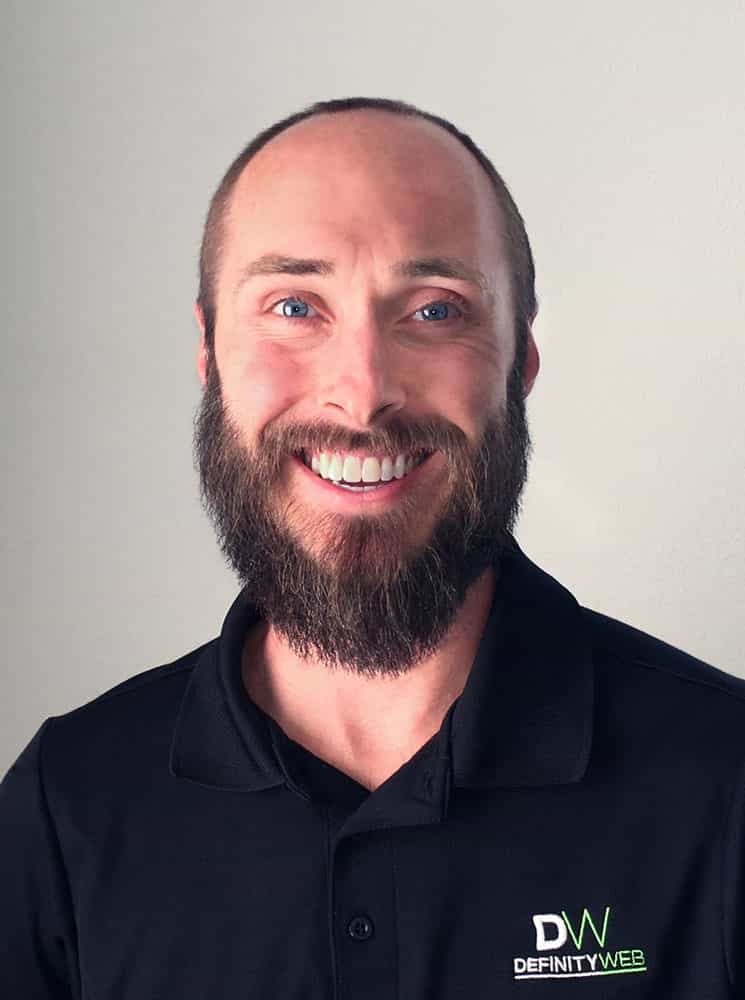 Eric from Definity Web developed my website... I get so many compliments for it. He did such an amazing job, and it's so easy to work with him.
He's able to go step by step with me along the way and make sure that everything looks exactly the way I wanted it.
Thank you, Eric, you're amazing!
- Lynn D Kistler, M Ed
Bridging The Gap
---
---
Our proven process brings you results
Like a lot of the processes you use in your industry, we're all about efficiency, cutting waste, and making good time. Here's how we ramp up leads for your business.
---
---
---
---
We uncover where your business excels, what your weaknesses are, and what opportunities exist in your market. We call it, Web Strategy Exploration™.
---
---
---
We review your current marketing activities, take a deep dive into the numbers, and develop a plan of action called the WSE Blueprint.
---
---
---
We put the WSE Blueprint to work, building websites, campaigns, and systems that bring you qualified leads.
---
---
Feel confident about the future of your business, knowing you can overtake the competition and cement your position in the industry. We're here to guide you through the process and advise you on how to bring digital marketing into your business.
---
---
Digital marketing doesn't need to replace your word-of-mouth marketing efforts
Generate new leads and close more business with Definity Web on your team
---
Book a Free Strategy Call >